Construction is a vast field that affects many people's lives. From helping maintain roads and bridges to building someone's dream home, you have a lot of power as a construction worker. You have the opportunity to change lives and build something really special and beautiful. However, to do your job to the best of your ability, you need the best tools to do so. Beyond your hammers, nails, and power tools, there are technology systems that can benefit you in practical ways outside of just your construction work.
Business intelligence programs and software are designed to help you monitor your workflow and take advantage of different analytics platforms. You can also set up your business events to operate efficiently so everyone can get exactly what they need out of your software. The best, most up-to-date solution is known as event-driven architecture. This architecture has replaced the old request/response system, wherein the software would have to wait until every piece of information was ready to be processed to react to a simple event. Now, with event-driven architecture, your systems can operate more efficiently and react right away when a request comes in. This can help your construction company in numerous ways, including the five ways listed below.
1. Help clients build their dream home.
Your computer system has to track and analyze a lot of data all at the same time. The better it can understand these metrics and adjust algorithms, the more productive it can be. This can help you create unique designs and experiences for your clients' new home. For example, if you are a builder who is designing a new home for a first-time homebuyer, you want to be sure they get a final product they will truly love. Use your event-driven architecture to respond immediately when they request certain amenities or upgrades. As a home builder, you can process price information and even come up with floor plans directly through your website and software. This is a great tool to use as a builder to get that model home on a budget that your clients will love.
2. Keep track of inventory.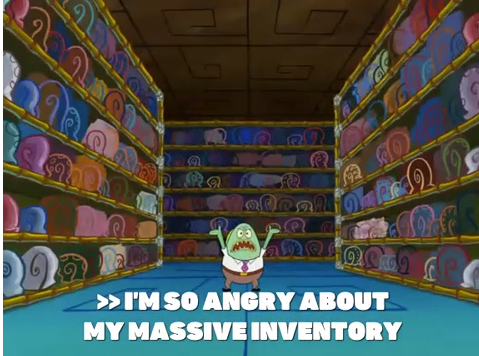 On a construction site, you have a ton of moving pieces and parts you need to keep track of. Event-driven architecture, also known as EDA, will update your systems immediately when you use certain items. Right when you put in a change in your inventory, you'll immediately be able to see how it affects your needs for the future. This keeps you on top of certain systems and allows you to scale your business with better organization and data management on a grander scale.
3. Help your team adjust their information.
You have a lot of different team members that all work together for your business to run smoothly and effectively. This means many different people may be contributing to your inventory or records. With event-driven architecture, any upgrades or changes take place right away which allows your team to have the most updated information every step of the way.
4. React to customers in real-time.
Your team members aren't the only ones who want immediate responses and updated selections. With so much communication taking place on digital platforms, chances are you are going to be reacting and responding to buyers through your websites. With event-driven architecture in place, you'll be able to respond right away and help buyers navigate your site more efficiently.
5. Record all your contracts and jobs.
If you're running a construction company, that means you have several different jobs going on all at once. Event-driven architectures can take on all that data at once. Don't worry about updating things one at a time or your systems not keeping up. With event-driven systems, you'll be set up for success no matter how many things are going on at once.